Desktop multimedia power extension socket
Product Detail
Product Tags
● Flexible configuration: The desktop can realize your actual demand by combining different function modules: RJ45 port, telephone socket, VGA, HDMI, USB, Bluetooth speaker, video, S terminal, Common interfaces for microphones and other desktop sockets.
● Bespoke length: It can be made in customized lengths to fit for your desk or counter.
● Convenient installation: it can be installed easily on the desktop by the accessory provided with the product, and it is very stable.
● Various socket types for your option: IEC, American standard, European standard, German standard, British standard, Denmark, South Africa, Australian standard, etc.
This horizontally mounted worktop sockets are popular in hotels, large conference room desktops, and various office building screens.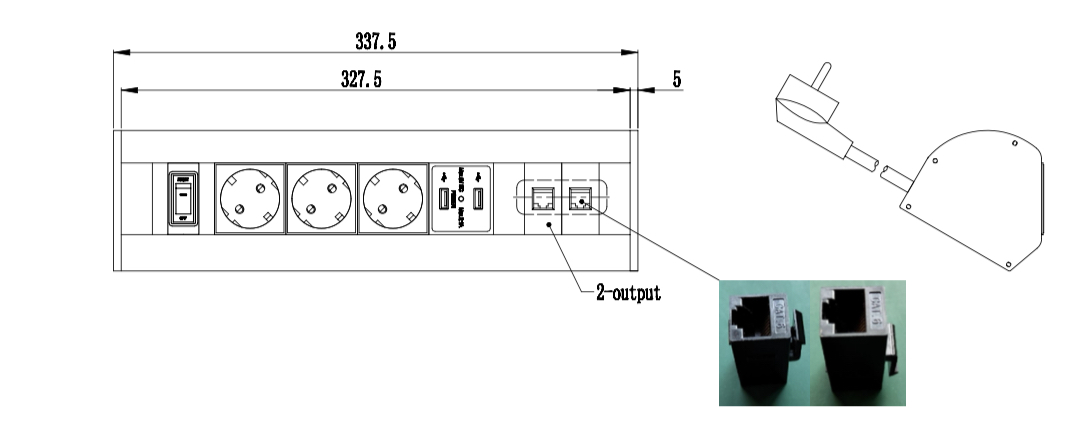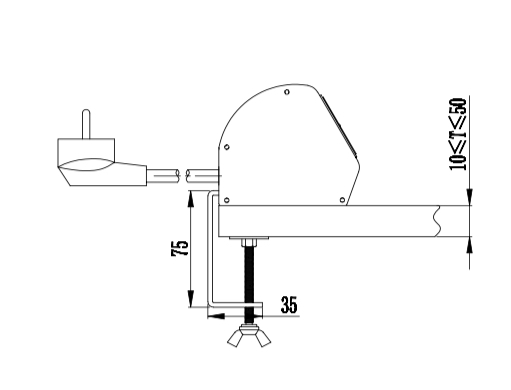 Installation Precautions
1. The mounting surface should be clean, dust-free and flat.
2. With mounting feet, if you want to remove it after installation, please push the mounting feet back and forth until you can move it.
3. Do not allow water to enter the socket.

Lim
It is absolutely a pleasure to work with Newsunn. With their support we have grown a lot in the electrical socket market in Malaysia. I can ask questions whenever I have, and always get the quick reply. 
Newsunn is a professional supplier for power distribution unit (PDU) , with more than 10 years in this industry. We invested in a big production base located in Cidong Industrial Zone, Cixi City, near Ningbo port. The whole factory covers an area of 30,000 square meters, with four buildings used for injection molding workshop, painting workshop, Aluminum machining workshop, Assembly workshop (including test room, packing room,etc.), and Warehouses for raw material, semi-finished products and finished products.
There are more than 200 workers and office staff. And the proudest is our R&D team, which is composed of 8 engineers, who have rich knowledge in PDUs and can work out the drawing based on customer's request quickly.
Newsunn has developed its strength in the design, development and manufacturing of a wide range of PDUs in line with the customer's requirement.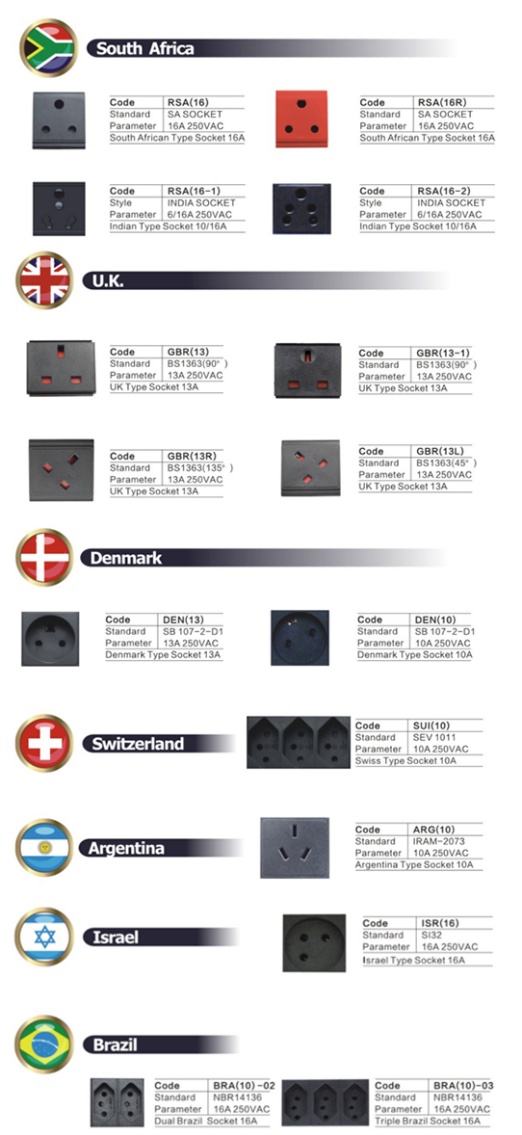 ---
---
Build your own PDU
Write your message here and send it to us