19"Lockable IEC C13 C19 rack power distribution unit
Product Detail
Product Tags
One of the most important components of the engineering infrastructure is power supply, since the performance of other systems depends on it. Whether it is a data center (especially a data center), a server room of a small organization, even an ordinary computer, a sudden disconnection from the electrical network can lead to very bad consequences.
Therefore, there are infrastructure redundancy schemes, modern hardware, various uninterruptible power supplies, diesel generators and other ways to increase the reliability of the power network.
Newsunn lockable PDU series are reliable solution for data centers, server rooms & network wiring closets, and they are the most efficient way to power protect your rack mount equipment. Newsunn PDUs are built to International standards and requirements, so that your equipment can deliver the most optimum performance while using minimum of your valuable rack space. The PDUs have an Aluminum Alloy casing which makes them durable for rack mount use and also allows both vertical and horizontal applications.
● Intended for secure connection of equipment with C14 or C20 plugs.
● Single input power source with IEC C14, 10A plug or other types of plugs
● With a switch and a surge protector.
● Outlets: C13 with lock, C19 with lock
● Dimensions (L x W x H): 482.6mm x 44.4mm x 44.4mm (1U)
● Color: black, silver, or other colors
● Casing Material: Aluminum Alloy or Sheet metal.
Environmental Requirements
● Operating temperature: 0 – 60 ℃
● Humidity: 0 – 95 % RH non-condensing
Lockable IEC C13 C19 Socket and Power Cords
The connection of the connector with the plug is carried out in a standard way, the plug is inserted with a slight pressure.
In the connected state, the connector is automatically fixed, secured by the locking plate of the spring-loaded mechanism to the grounding contact of the plug. You can open the connection by pressing the latch release button and pulling the plug out of the connector.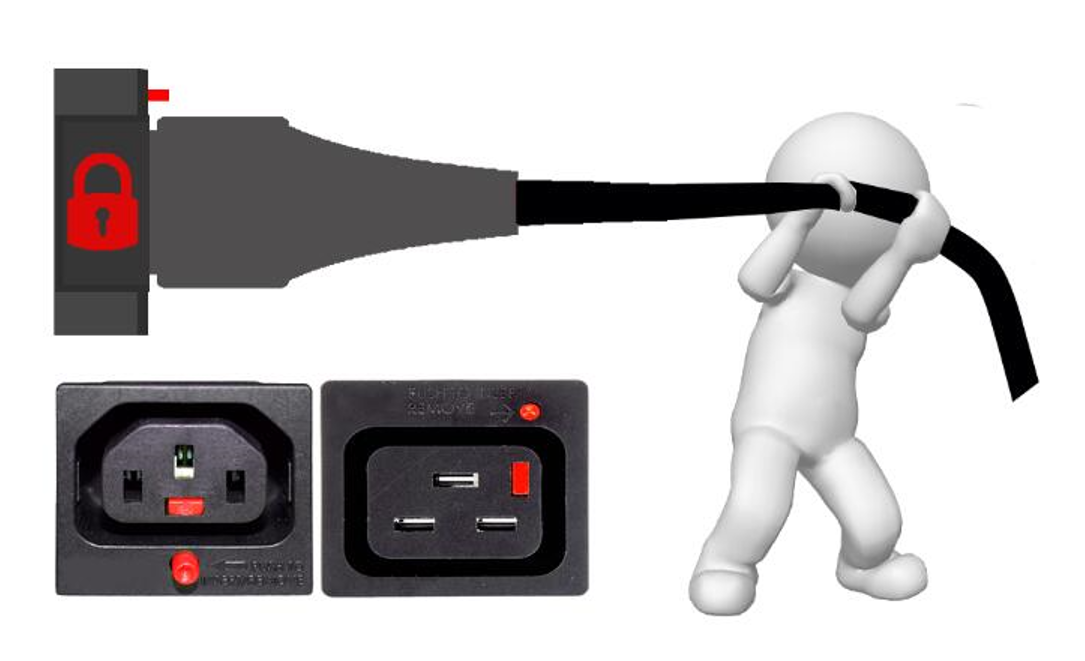 Cables with C13 and C19 protection
Power cables are designed for industrial, office and other  applications from 12 to 250 Volts, terminated on one hand with C14, C20 or other connectors, and on the other hand with C13 or C19 standard latching connectors.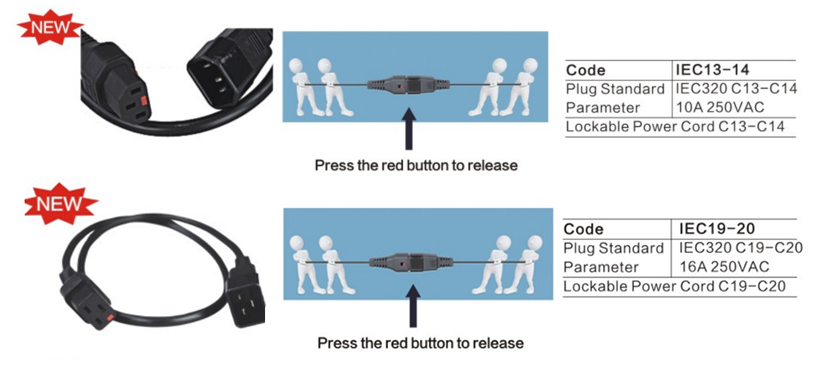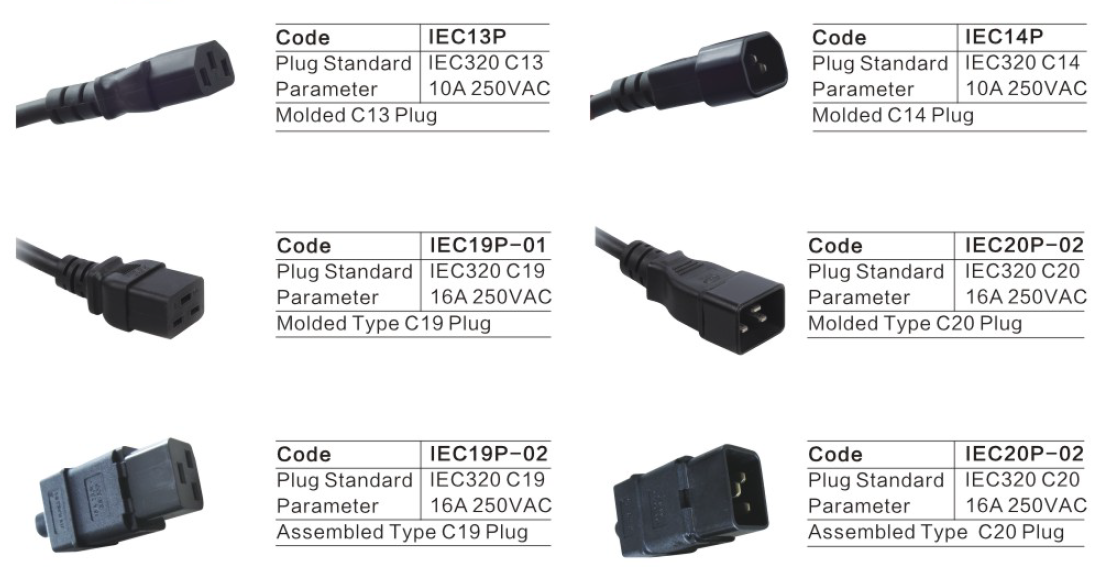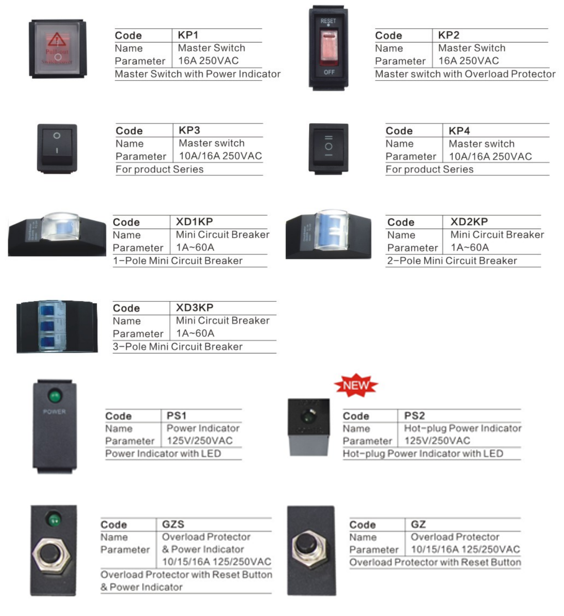 ---
---
Build your own PDU
Write your message here and send it to us