Asia / Africa Universal PDU Rack mount Power Distribution Unit
Product Detail
Product Tags
Newsunn's PDUs are easy to use and plug-in. These devices are capable of supplying electric power to all IT devices as well as Telecom infrastructure. It has a wide range of input connections depending upon your power consumption. We also provide a wide range of output connections depending upon your power consumption in the IT racks. A Single Phase Rack Mount and a Three Phase Rack Mount are available in either a horizontal (1U, 2U) or a vertical mount (0U) as per your needs.
● Widely used in Middle East countries and some other Asian and African countries.
● Horizontal or Vertical mounting in standard 19" server rack or network cabinets.
● 10A universal outlet, compatible with international 10A, 13A British standard, American standard and European standard plugs.
● Various Functional module combination for option: surge protector, Overload protector, A/V meter, etc.
● Premium aluminum ally housings with high strength, good heat dissipation.
● Internal ferrule is made of fire-retardant plastic, and the safety level meet the national standards. High-quality copper wire has good heat conductive performance.
● Various bracket types can meet all your needs for installation.
● Current Rating: 10A / 2500W
● Rated voltage: 250V
● Rated frequency: 50-60HZ
● Color: black, silver, or other colors
● Plastic flame retardant: UL94V-0 level
● Wire size: 3G1.5 mm2 × 2m
● Operating temperature: 0 – 60 ℃
● Humidity: 0 – 95 % RH non-condensing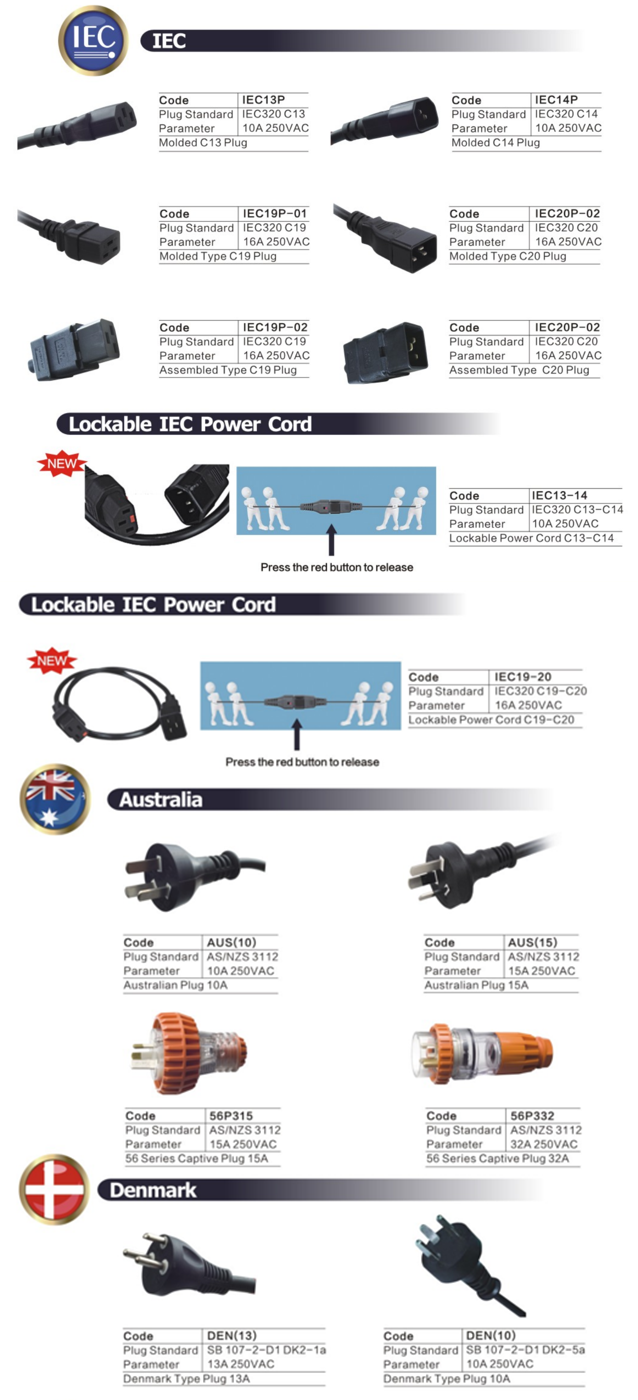 ---
---
Build your own PDU
Write your message here and send it to us